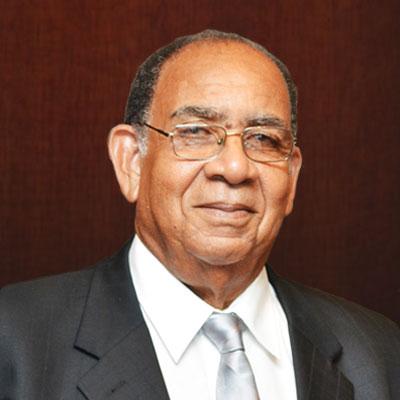 Mr. Kirkland Nixon is a retired civil servant with over 38 years of experience. He joined the Civil Aviation Authority in 1966 as a Fireman and retired as Chief Fire Officer in 2005. 
During his tenure in the Cayman Islands Government, Mr. Nixon was awarded the Most Excellent Order of the British Empire (MBE) in 1979.  He was also instrumental in the establishment of the Cayman Islands Fire Brigade in 1980.  He served as President of the Lions Club of Grand Cayman from 1979-80, and was appointed as a Justice of the Peace (JP) of the Cayman Islands in May 1987.  In 1989, he was awarded the Queen's Fire Service Medal (QFSM) for meritorious service.  He also received in 1989 the International Distinguished Service Award (IDSA) at the National Hurricane Conference in Miami, Florida in 1989.
Mr. Nixon served as the first Chairman and Founding Member of the National Trust of the Cayman Islands.  He also served as President of the Cayman Islands Civil Service Credit Union and Justice of the Peace Association.  Additionally, he has served on numerous Government Boards and Committees as follows:  Chairman of the CAYS Foundation and the Cayman Islands Marine Institute; Deputy Chairman of the Civil Aviation Authority Board; Coordinator of the National Hurricane Committee; Secretary of the Cayman Airways Board; Member of the National Security Committee, Airport Security Committee and Civil Aviation Authority Board; and Ex-officio Member of the Planning Board.
Mr. Nixon presently serves as Chairman of the Cayman Islands Airports Authority and as a member of the Public Service Pensions Board.