Wire Transfer Instructions for US$ Payments 
Remittances to Maritime Authority of the Cayman Islands flow through a Correspondent Bank prior to deposit at our Beneficiary Bank:- 
Client 
Remitting Bank 
(USA. Canada. UK)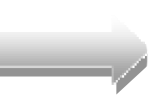 Correspondent Bank 
(USA. Canada. UK)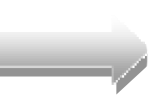 Maritime Authority of the Cayman Islands
Beneficiary Bank 
(Cayman Islands) 
Instructions accompanying the wire transfer must be detailed and accurate. Please request the Remitting Bank to clearly state the following details on their fund instructions: 
Clearly indicate the Sender's Name (the company or individual making the payment)
Clearly indicate "All Charge for Remitting Bank"
Clearly indicate your Vessel name and Invoice number on your wire transfer payment (to ensure correct payment allocation)
Payments received after the Date Due, will be subject to a late fee as per Shipping Notice of Fees and Charges. 
US$ Wire Transfer Details 
Clearly indicate the correct bank details of both the correspondent and beneficiary bank as follows:- 
BNY Mellon, New York
30 Broad Street - Lower Level
New York, NY 10286
BIC IRVTUS3NXXX
Aba No.: 0210 00 018
Account # 803 326 5086
Butterfield Bank (Cayman) Limited
P. O. Box 705
Grand Cayman KY1-1107
CAYMAN ISLANDS
BIC BNTBKYKYXXX
Beneficiary Account Number: 01101037421
Beneficiary Name: Maritime Authority of the Cayman Islands
Beneficiary Address: P.O. Box 2256
Grand Cayman KY1-1107, CAYMAN ISLANDS
For further information please contact accounting or +1 345 949 8831. 
US$ and Euro invoices can be paid online, using MasterCard, Visa or Discover card (Euro invoices will be converted to US$ for ALL credit card payments). 
Forms
Wire Transfer Instructions for US$ Payments - Printable Version