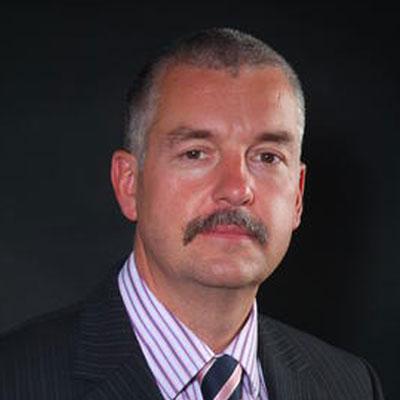 Global Director – Safety & Compliance
Greg Evans has held the position of Director – Global Safety and Compliance since 2009. He is responsible for the daily operations of Safety and Compliance throughout the MACI/CISR global network of offices/representatives.
He joined the Cayman Islands Shipping Registry (CISR), forerunner to the Maritime Authority of the Cayman Islands (MACI), in March 2003 as a Marine Surveyor. In January 2004 he was promoted to Senior Marine Surveyor and in July 2005 became Deputy Director - Safety, Survey and Inspection, based at the European Regional Headquarters in Southampton, U.K. In May 2006, he became Divisional Director - Safety Survey and Inspection.
Mr. Evans was educated in the United Kingdom and upon leaving secondary education served an engineering apprenticeship. He later joined Cunard Line in 1987 and sailed on their fleet of passenger ships before joining Stena Line UK in 1995 where he sailed on ro-ro passenger vessels as a Senior Marine Engineering and Chief Engineer Officer.
Upon leaving Stena Line in 1997, he took up the position of Engineer Surveyor with Lloyd's Register of Shipping in the Edinburgh office and later transferred to the Passenger Ship Safety Section. In 2001, he was promoted to Senior Marine Surveyor and worked as a Passenger Ship Safety Specialist, project managing all safety aspects of newly built passenger ships at Fincantieri's Monfalcone and Marghera Shipyards in Italy.
In 2001, Mr. Evans obtained the status of Chartered Marine Engineer from Liverpool John Moores University.
He is a member of the MACI Executive Management Group, the MACI Management Committee, an ex-officio participant of the Cayman Islands Shipowners' Advisory Committee and a member of the Institute of Marine Engineering, Science and Technology.